Looking for something to help drill into stainless steel?
In this buyer's guide, we've reviewed the 6 best drill bits for stainless steel as of 2022.
We've also discussed some key things to consider when buying, to help you find the right bit for the type of steel you'll be drilling.
Quick Comparison Table
BEST SET
DeWalt
Titanium Drill Bit Set
DeWalt
Titanium Drill Bit Set
Contents
Best Drill Bits For Stainless Steel

Let's begin our reviews.
Here we've reviewed the best drill bits for drilling stainless steel.
When drilling into stainless steel, you want to have the toughest-possible bit to ensure that it doesn't break or become blunt after just a few moments of drilling.
These bits from DeWalt have been designed specifically to be tough enough to drill into metal.
They come with a titanium pilot point at the tip of each bit. This is basically a special type of tip designed by DeWalt, that allows you to begin holes extremely easily, even when drilling into harder materials such as stainless steel.
The flutes do a great job removing chips, and since the entire bit is coated in titanium, it lasts for a really long time.
DeWalt's bits aren't cheap. However, this is a very comprehensive set, and it comes with a pretty tough case for you to store your new drill bits.
Pros
Makes for easy stainless steel drilling.
Extremely durable.
Good chip extraction.
Comes with a good-quality case.
Cons
A little expensive, but worth it in our opinion.
Overall value rating
⭐⭐⭐⭐⭐
Just need a single drill bit?
Like DeWalt, Bosch is another premium drill bit brand. They also make a quality bit that works great on stainless steel.
Rather than using a titanium coating, Bosch have gone for cobalt alloy with this bit.
Cobalt is essentially what's used to create bits designed for intensive applications, especially drilling into metal.
The best thing about the cobalt is how heat-resistant it makes the bit. This Bosch bit can be used for a really long time without overheating, which is great.
Given the price, this is an incredibly strong bit. It will drill holes in most metals much faster and more cleanly than nearly anything else.
Just ensure that the size is right. This bit has a 1/4″ diameter, but there are different size options from Bosch if you need something bigger/smaller.
Pros
Cobalt means you can drill steel for longer without breaks.
Reasonable price.
Allows for easy drilling into extremely tough material.
Cons
N/A – one of the best individual bits for stainless steel.
Overall value rating
⭐⭐⭐⭐⭐
Depending on what types of holes you're trying to drill, you might like to use a step bit to drill stainless steel.
However, if you're using a step bit, it's important that you get the right one. These step bits from Preamer are a great pick for stainless steel specifically, because of how tough they are.
The tip stays nice and sharp over time, making for consistent, clean entry into stainless steel and similar materials.
Although they don't have traditional flutes, and can generate quite a bit of heat, step bits are useful in that they allow you to drill different size holes without having to swap out your bit.
With this set, you get three step bits, meaning you have the ability to drill basically any size hole you like.
However, these bits are a little more expensive than most high-speed steel (HSS) or twist bit sets.
Pros
Can drill almost any size hole.
Durable – tip stays sharp.
Allows for easy drilling.
Cons
Expensive.
Can cause heat buildup on thicker material.
If you need a set of cobalt bits, this product is definitely worth looking at.
These bits aren't quite as tough as the Bosch cobalt bit we previously looked at. However, they do a great job drilling into stainless steel, and are very reasonably priced.
Since this is a set of bits rather than an individual bit, you get much more flexibility in deciding what size holes you need. Every diameter from 1/16″ to 1/4″ is included.
It's worth noting that although these are durable HSS bits, they're not suitable for heat-treated steel. Something like Bosch's ultra-tough bit will be a better pick for this purpose.
Pros
Tough set of bits.
Great value.
Set offers plenty of versatility.
Cons
Not suitable for treated or hardened steel.
This is essentially a premium version of the amoolo bits we just looked at.
Stroton's bits come with 8% rather than 5% cobalt, making them more heat-resistant than amoolo's bits. These bits are more suitable for longer periods of non-stop drilling, and will work better when drilling treated stainless steel.
Another nice thing Stroton have done with these bits is use a "three-step" tip. This design does two things:
Makes for quicker drilling (due to the cleaner entry).
Ensures that the bit creates strips rather than chips of steel material, reducing heat buildup.
This is one of the more expensive HSS drill bit sets for sale right now.
However, it's definitely worth the investment if you're doing a lot of drilling into stainless steel.
Pros
Very durable.
Will drill without breaks for absolutely ages.
Smart tip design.
Works on treated stainless steel.
Cons
Expensive, but can be worth the investment in our opinion.
Overall value rating
⭐⭐⭐⭐⭐
In terms of price per bit, this set is definitely one of the cheapest on the market. But is it worth buying?
Despite their cheap price, these bits actually come with 5% cobalt, which makes them reasonably tough. The tip stays surprisingly sharp over the lifetime of the bit, which is great.
In terms of overall cost per hole drilled, these bits actually perform pretty well. Although they might wear out a little sooner than some other bits, they're very easy to replace. There is a whopping 50 bits in this set – 10 of each size, so it's easy to swap a bit out if needed.
Overall, if you're on a budget, and need cobalt bits, these are a decent option. We wouldn't recommend them if you're trying to drill super-neat holes, however.
Pros
Extremely cheap.
Plenty of spares included.
Allows for surprisingly efficient drilling.
Cons
Won't produce the cleanest holes.
How To Find The Best Drill Bits For Stainless Steel

Have some questions about what drill bit to get?
In this section, we've outlined some key things to consider when choosing a drill bit to use for stainless steel.
What type of drill bit is best for stainless steel?
There are essentially three different types of drill bits you can use to drill stainless steel:
Titanium-coated bits.
Cobalt bits.
You can also use some types of step bits with thinner stainless steel to drill cleaner holes.
Note that the first two types of drill bits are also known as twist bits. This is basically a name for the most common type of drill bit manufactured right now. Therefore, it's important to ensure that if you're getting a twist bit, the bit is actually suitable for metal, rather than just plastics or wood.
Titanium vs cobalt

If looking at twist bits, you will notice that nearly all of them are advertised as being titanium or cobalt. But what does this actually mean?
Titanium means that a bit is coated in titanium. If executed correctly by the manufacturer, this coating should add a decent bit of durability to the bit, even when drilling into metal. It's also important that the tip features this titanium coating, to ensure it stays sharper for longer.
Cobalt on the other hand is used to strengthen bits designed for drilling extremely hard materials, such as treated stainless steel. It's normally added to the steel used to form the bit rather than used as a coating. Normally, the bit will contain anything from 5% up to 8% cobalt.
For drilling stainless steel, either is fine. However, cobalt is better if drilling into especially strong steel, or when drilling for extended periods of time, because it's much more heat resistant.
How do I drill into stainless steel?
If using a twist bit, you will want to use a relatively slow drilling speed. This is because in most cases, stainless steel is actually quite soft. Only when you drill too quickly will the material heat up and become harder and more difficult to drill.
To make the job faster, you want to apply a decent amount of force, to allow the bit to penetrate the material. However, ensure that you do not break the bit – this is why it's a good idea to get the toughest bit you can find.
No matter your drill speed and the amount of pressure you apply, it's crucial to give the bit time to cool down in between holes. Using cold water or cutting fluid can help to make the process faster.
If using a step bit, similar principles apply, although you likely won't have to give the bit so long to cool down. This is because step bits don't feature a traditional flute design, and therefore won't heat up as easily. However, because of this design, they can't be used for drilling deep holes.
How do I ensure my bit doesn't break?

Drilling steel without snapping your bit can prove difficult. Here are some strategies you can take:
Reduce the amount of downward pressure applied to the bit. This can be a difficult balance to achieve, but once you get an idea of how hard your material is, it becomes much easier.
As described above, give the bit plenty of time to cool down. If it becomes too hot, this can increase the likelihood of it snapping. Also, the more you use your bit, the more likely to tip is to become blunt, so it's a good idea to give it a break occasionally.
Use a slower speed. Remember, stainless steel is often softer than you think. You don't need to have the drill on a super-fast setting to achieve good results.
How should I manage stainless steel chips when drilling?
Depending on how thick your material is, you may be dealing with a massive amount of stainless steel chips or shards when drilling your material.
Apart from taking proper safety precautions (as we'll discuss below), the number one thing to consider when managing your chips is how your bit will remove them from the hole.
In general, most two-flute twist bits do a decent job removing chips – the crucial thing is ensuring that the chips are small enough to be removed easily. Otherwise, it's easy for them to jam up the bit and generate a massive amount of heat.
Also, since metal chips are likely to be sharper than wood or masonry chips, it's important to handle them properly. Try not to leave them lying around on the floor if possible – use a dustpan and brush to sweep them up as quickly as you can.
And once again, it's worth stressing how important it is that you let the bit cool down. The cooler the bit, the more likely it is to drill properly, and the more likely you are to see smooth chip ejection.
What safety precautions should I take when drilling stainless steel?

There are a few safety precautions that should be taken when drilling into stainless steel.
This is not a complete list, but it's a good idea to use these guidelines to set your minimum safety standard:
Always wear eye protection, to protect against metal shards.
Use gloves to protect your hands from shavings.
Wear enclosed shoes, especially if a large quantity of chips are spilling onto your floor.
Secure the item you are drilling properly, for example with a clamp. When drilling metal in particular, it is very common for the bit to snag the metal and begin to spin the material. Clamping helps to prevent this from happening and ensure that you can drill super-efficiently.
Do the big brands make the best drill bits for stainless steel?
In general, yes they do. A bit from a big brand, like Bosch, is likely to perform better over the long term than a bit from a no-name brand.
However, this isn't always the case. Some smaller companies actually make really good bits.
The important thing to note is that your price per hole drilled is also important. If you get a super-expensive bit, and only use it a few times, you price per hole drilled is going to be very high.
We always recommend looking at the customer reviews of a specific drill bit before choosing what to buy. This way, you'll get a better idea of whether a specific bit is good value for money or not.
It's especially important to try and find reviews from customers who have used the same bit for a year or more, if looking for a durable bit.
Conclusion
This is the end of our buyer's guide.
If you have any questions about choosing a drill bit for stainless steel, drop us a comment below and we'll get right back to you.
About the author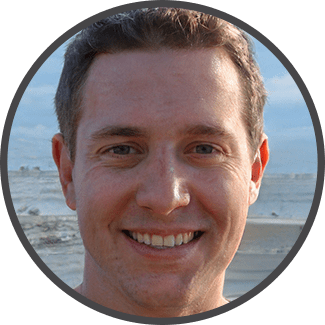 I'm Steve, and I'm the Drill Bit Guru! When I bought my first home, I realized that most odd jobs that came up I could do myself. These days, I DIY pretty much everything, especially jobs that require the use of a drill!