Looking for something to drill into plastic?
In this buyer's guide, we've reviewed the 6 best drill bits for plastic in 2023.
We've also discussed some key things to consider when buying, to help you find the best drill bits for your specific needs.
Quick Comparison Table
Contents
Best Drill Bits For Plastic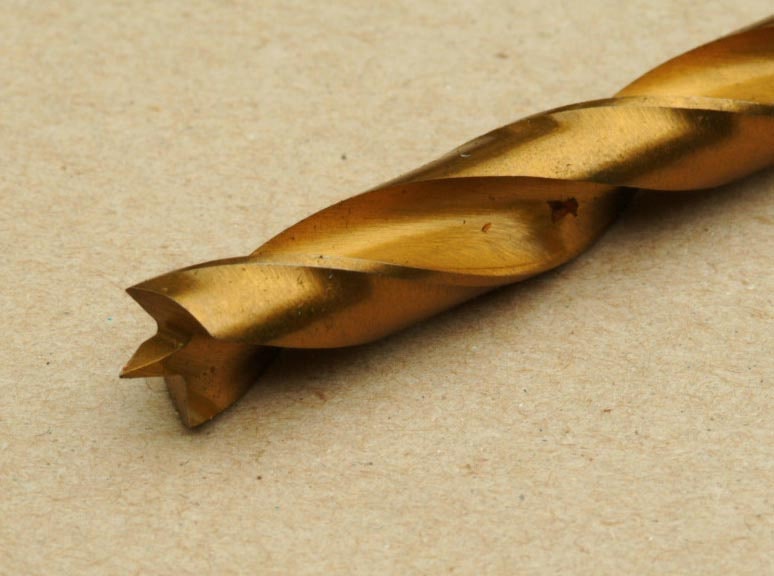 Time to begin our reviews.
In this section, we've reviewed the 6 best drill bits for plastic for sale right now, including drill bit sets.
These are some of the only drill bits you can buy right now that are designed specifically for use on plastics, including hard plastics such as acrylic.
They come with a 60-degree tip angle, which makes for a clean entry into both hard and soft plastic. Norseman's bits are also designed to prevent grabbing or tear-outs, making them especially easy to use for beginners.
In this particular set, you get 7 drill bits, each a different size. Although there are no spares, we don't mind this, because these bits are super durable.
This set isn't a cheap option. However, if you regularly drill into plastic, and need bits of varying sizes, then we'd definitely recommend these drill bits.
Pros
Creates extremely clean holes.
Plenty of variety in each set.
Durable.
Works well with both hard and soft plastics.
Cons
Slightly expensive, but worth the investment in our opinion.
Overall value rating
⭐⭐⭐⭐⭐
Dowel bits are especially good for drilling into plastic.
This is because they come with an ultra-sharp four-point tip, designed to make an easy, clean entry into the material you're drilling, without using excessive force.
Essentially, this means you can drill into plastic with ease, without having to apply so much force that you crack the material.
These bits are especially good because the flutes are extra-wide. This is important because plastic chips don't break up easily, so it's good to have a bit that can remove chips efficiently to prevent heat buildup.
Given what you get, the price is pretty reasonable for these bits. The only issue with them is the included case isn't that great.
Pros
Reasonable price.
Makes clean holes.
No excess force required.
Dowel bit – easy to get centered exactly where you want the hole.
Cons
Included case isn't the best.
Overall value rating
⭐⭐⭐⭐⭐
Rather than using a Brad point/dowel/spur bit, you can also use a step drill bit to make clean holes in plastic.
This is sort of similar to using a regular bit with a steep angle tip, except step bits will offer more control over your drilling.
Since the tip is so small, and the hole is gradually enlarged as you continue drilling, it's much easier to begin your hole exactly where you want it. And as you'd expect, step bits (also known as uni bits) offer a much cleaner entry than traditional drill bits when working with plastic.
This step bit from Neiko is good because it clears chips quickly, due to the two-flute design.
However, although it's reasonably-priced, it's not as durable as it probably should be. The tip can wear away over time if used repeatedly on hard plastics.
Pros
Makes for extremely clean entries.
Good price.
Easy to drill where you want to drill.
Cons
Could be more durable.
This is another Brad point drill bit set that works great for drilling into most types of plastic.
As you'd expect from DeWalt, these are excellent-quality bits, and they're extremely durable.
However, they are a bit cheaper than you might expect. And as a result, they don't produce the cleanest-possible holes. Unless used in perfect conditions, you might get some jagged edges at the top or bottom of your material.
Despite this, the Brad point design does well to allow for easy drilling – the bit won't "walk" across your surface, which is great.
Ultimately, this set is a good pick if you need to make quick and easy holes in hard or soft plastics.
Pros
Nice price.
Very durable.
Easy to use – won't jump or walk.
Cons
Could make a cleaner hole in hard plastics.
Overall value rating
⭐⭐⭐⭐⭐
For drilling harder plastics such as acrylic and plexiglass, you might want a stronger bit with a more traditional tip.
This option from Source One is designed to make a clean entry into hard plastics, without cracking the surface. It also pulls out chips nice and fast, ensuring you don't get massive excess heat buildup.
Source One's bit is a little expensive, but it'll last a really long time. Just ensure that you get the right size, since you can't buy this drill bit as a part of a set.
Unfortunately, the shape of the tip doesn't make this a great bit for drilling through softer, traditional plastics. It can bounce quite a lot unless you pre-drill a pilot hole.
However, for anything harder than polyethylene, this bit works great.
Pros
Tough drill bit.
Won't crack hard plastics.
Removes chips efficiently.
For soft or medium-density plastics, it's always nice to have a set of step drill bits like this, especially if you want to drill a heaps of different-size holes.
What we like about this set is the variety of different bits you get, all at a fairly decent price-point.
Given their reasonable price, the durability is great, due to the titanium coating. If you're only ever going to be drilling plastic, these bits will stay sharp basically forever.
These bits are also designed specifically not to walk, making it especially easy to make a clean hole. What's more, they're compatible with 1/2″, 3/8″, and 1/4″ chuck sizes.
If you like the idea of drilling plastic with step bits, then this set is probably your best pick.
Pros
Excellent value for money.
Very tough, when used on plastic.
Easy to make super-clean holes.
Works with lots of different chuck sizes.
Cons
Won't work for anything harder than acrylic.
Overall value rating
⭐⭐⭐⭐⭐
How To Find The Best Drill Bits For Plastic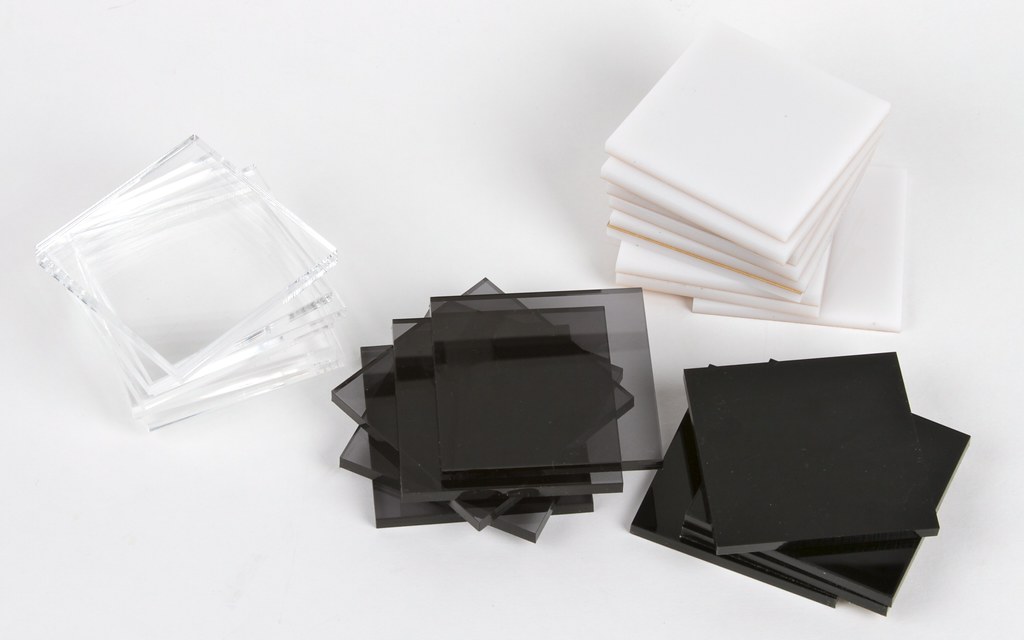 Now we'll discuss some key things to consider when buying drill bits for plastic.
What types of drill bits are best for plastic?
You can technically use traditional masonry bits or wood bits for drilling through plastic, with the right technique. However, these types of bits often leave a sharp edge and a poor-quality finish when drilling through plastic, because they're designed to bite into the material.
The best drill bits for plastic are spur (also known as dowel or Brad point) bits. These bits essentially have a four-point tip, which results in a much neater entry point and a cleaner hole.
Alternatively, you can use a countersink bit to create an initial depression in the plastic. This serves the same purpose as a dowel bit – ensuring that the bit is lined up and does not move as you begin to drill the hole.
Some people also like to use step drill bits for drilling plastic, to avoid having to change bits around to drill lots of different-size holes. The added benefit of these bits is they can make it easier to start your hole without the need for a countersink bit.
What about the different types of plastic?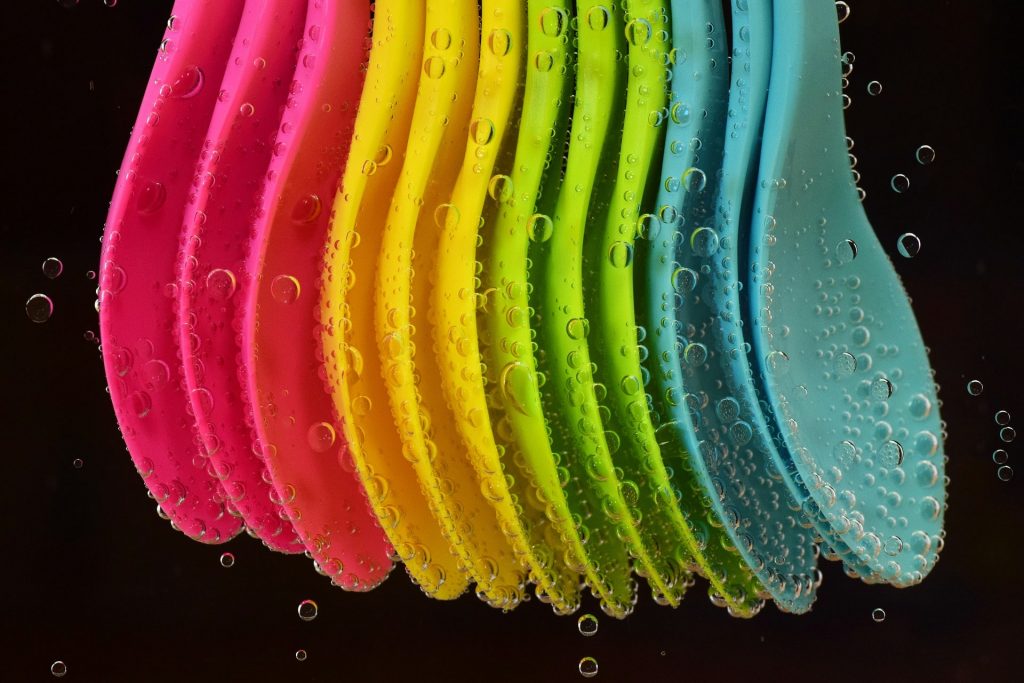 There are a massive variety of different types of plastic that you may want to drill into.
Acrylic, polycarbonates, and other hard plastics will be more difficult to drill into than softer plastics, such as polyethylene. This is because the material can crack very easily if drilled incorrectly, forcing you to restart your project.
Essentially, the harder your material, the more concerned you need to be about cracking/chipping as you begin drilling. Therefore, the more important your drill bit will be.
However, this doesn't mean it's easy to drill into all other types of plastic. When drilling into thin, soft plastic for instance, you may want to place some scrap wood behind it to allow for easier drilling.
Will plastic wear down my drill bits?
Again, it depends on the type of plastic you plan to drill into.
To ensure effective drilling into plastic, the most important thing is that the tip remains sharp. If the tip of your bit becomes dull over time, it will be much more likely to make a rough/jagged entry into the material you're looking to drill.
Harder plastics will wear down your drill bit more quickly. However, if you get a good drill bit, it shouldn't begin to feel "dull", like you might expect a masonry bit to after lots of drilling into brick or concrete.
Can drill bits for plastic be used to drill other materials?

We wouldn't recommend drill bits you've bought for plastic be used on wood or masonry, or vice versa.
The main reason is these types of material will wear down your tip more quickly, rendering the bit much less effective against plastic.
Metal and masonry drill bits are designed to bite into the material, meaning they can be quite rough on plastics.
More gentle bits designed for use with wood will perform a little better, but may not have the right style of tip to make a clean entry into the plastic you're drilling.
Is it worth buying a drill bit set?
If you're just looking to punch some holes in a plastic lid, then going for a single 3/16″ drill bit will do you fine.
However, if you're often working with acrylics or other types of plastic, going for a set is a great idea.
Most plastic drill bit sets come with around 5-10 different bits. This means you get different sizes to match the different-diameter holes you want to make, as well as spares in case you suddenly find that one of your tips has gone blunt.
But be careful to look closely at the bits included in a given set. There's not much point buying drill bits you're never going to use. However, it can be nice to have easy access to that drill bit you'll use every few months or so.
The other nice thing about sets is they often come with a nice holding case. This means you'll always have easy access to your drill bits without having to rummage around for them, which is nice.
How to drill into plastic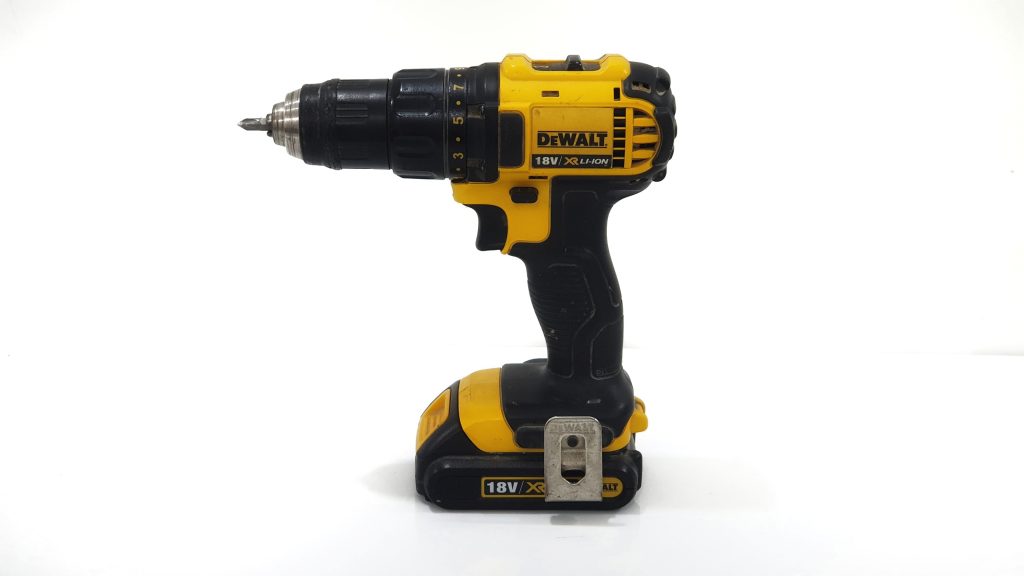 The most important thing to remember when drilling into plastic is how brittle the material can be when compared wood, concrete, or aluminum.
To prevent cracking on thin material, you can try taping the top and bottom side, and then drilling through the tape.
It's also crucial that you use a drill bit designed for plastic, given how difficult it can be to create a clean hole using any other type of bit.
As for the actual drilling technique, you want to apply a consistent but firm amount of pressure to the drill, to prevent the bit moving as you drill.
Use a slow setting, to allow the chips to vacate the hole quickly. The last thing you want is excess friction and heat buildup, especially considering how nasty plastic fumes can be.
When drilling smaller objects, it's important to clamp them down properly, because often the drill bit will try to "grab" the material, making it difficult to hold onto. However, if you have Brad point bits, the amount of grabbing should be greatly reduced.
Conclusion
This is the end of our buyer's guide.
Still not sure which drill bits to get? Leave a comment below and we'll get right back to you.
About the author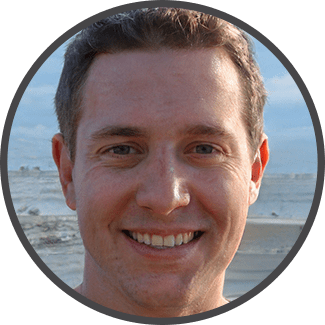 I'm Steve, and I'm the Drill Bit Guru! When I bought my first home, I realized that most odd jobs that came up I could do myself. These days, I DIY pretty much everything, especially jobs that require the use of a drill!