In this buyer's guide, we'll review the 7 best end mills for aluminum in 2023.
We'll also discuss some key things to consider when buying, to help you find the best end mill bits for your specific needs.
Quick Comparison Table
BEST OVERALL
Speed Tiger
Carbide End Mill
Speed Tiger
Carbide End Mill
Best End Mills For Aluminum

Let's begin our reviews.
In this section, we'll review the 7 best end mill bits for aluminum in 2020.
In terms of value for money, this is one of the best end mill sets you can buy right now.
As fairly cheap bits, these end mills won't last an incredibly long time. However, they're very reasonably priced, and each set comes with 10 bits – so you can easily replace them when they begin to wear out.
But how do they actually perform?
These bits do a pretty great job milling aluminum without overheating. They're up-cut, allowing for efficient chip extraction, and have a two-flute design, meaning more room for large aluminum chips to escape, reducing friction as you drill.
And what's more, despite only having two flutes, resulting in less contact per revolution, these bits still produce a very high-quality finish.
Overall, these bits are a great option for milling aluminum if you're on a budget, or just want to do some test runs with a fairly cheap bit.
Pros
Great price.
Leaves a quality finish.
Allows for efficient milling.
Won't overheat easily.
Cons
Can wear down quickly.
Overall value rating
⭐⭐⭐⭐⭐
If you're looking for something a bit more durable, these end mills are worth checking out.
Speed Tiger's bits are much more expensive than most other end mills on the market. However, you definitely get what you pay for.
For starters, they come with a zirconium nitride coating, rather than being made of just carbide. This material is basically a type of ceramic that is extremely heat-resistant, improving durability and reducing heat-soak when milling.
Essentially, these end mills allow for super-efficient drilling, not just due to their two-flute design, but also because of the quality of the teeth. They leave a super-smooth finish, and work well on nearly any type of aluminum.
Plus, since they're available in different sizes, you can find something that fits your specific needs. Just note that each set only contains a single-size bit.
Pros
Extremely durable.
Heat-soak resistant.
Very efficient.
Works on all types of aluminum.
Overall value rating
⭐⭐⭐⭐⭐
This is one of the few end mills you can buy that's actually made in the USA.
As a result, it's a little expensive. But the quality is pretty great.
This is a two-flute bit, making it extremely resistant to overheating. It's very unlikely to get too hot, even when using it on big projects.
Another benefit of this bit is its size. It has a 1-1/2″ cutting length, giving you a lot of flexibility in the types of milling you can do. We'd recommend taking it slow with this bit though, to prolong its durability.
On the whole, this bit stays sharp pretty well. The only real downside is its price – this end mill is only sold individually.
Pros
Made in the USA – great quality.
Long cutting length.
Good durability.
Unlike the other end mill sets we've looked at so far, this one comes with bits of all different sizes. Meaning, if you're doing a lot of different milling, this is a great pick.
Another unique thing about these bits is they come with four flutes, instead of two or three. There are advantages and disadvantages to this.
The main advantage is you'll be able to create a much smoother finish, since there will be more contact made with the metal.
However, since there are more flutes on each bit, there is less room for chips to escape. This can result in overheating, due to friction buildup, dependent on your feed rate and RPMs.
We like these bits though for how well they perform, for finishing especially. They're extremely sharp, and they stay that way over time.
Pros
Durable.
Very sharp.
Great for finishing.
Good value.
Cons
Four flutes – can cause heat buildup when milling aluminum.
Overall value rating
⭐⭐⭐⭐⭐
This is another nice variety set. The difference with these end mills though is they come with some ball-nose bits, which are perfect for applications such as making contoured surfaces.
There are four different types of bit inside each set. Each comes with a single flute, making them very easy to use without having to worry about overheating issues.
The price for this set is also pretty reasonable, considering the durability of these bits.
For most types of aluminum, these end mills work surprisingly well, given the price.
The only real downside is they don't leave the cleanest finish due to the single-flute design. For finishing, you might want something with two or three flutes.
Pros
Reasonable price.
Lots of variety in the set.
Includes ball-nose bits.
Cons
Single flute – not the best finish.
This is probably one of the most expensive individual end mills that you can buy right now. It's more expensive than most sets of end mill bits. But is it worth the price?
Probably the most innovative thing about this bit is how it manages chips. It actually tries to break up the chips into more managable pieces, rather than leaving big chips in the flutes. Combined with the two-flute design, this makes for extremely efficient chip extraction.
As you'd expect given the price, this bit cuts through aluminum like butter. And it stays extremely sharp over time, meaning you'll very rarely have to replace it.
Note that as a roughing bit, this end mill is designed to remove material as quickly as possible. It won't leave a super-smooth finish.
Ultimately, if you need a roughing bit, and are fed up of replacing cheap end mills, this bit is worth checking out.
Pros
Reasonable price.
Lots of variety in the set.
Includes ball-nose bits.
Cons
Single flute – not the best finish.
As another budget set of end mill bits, this option is great for beginners in particular, for a few reasons.
First, it's very cheap, and comes with four bits of the same size. Meaning, if you break one or it goes dull, it's not a big deal at all. You'll be able to learn aluminum milling without having to worry too much about your bit breaking.
In terms of durability, these bits are pretty good considering their price. They can become hot due to their four-flute design, so it's a good idea to use them on a slow setting, which is what you want to do as a beginner.
The benefit of having four flutes though is it allows you to leave a better-quality finish. Therefore, these bits work well for engraving and other milling that requires a super-smooth finish.
Pros
Good value.
Great for beginners.
Decent durability.
Cons
Can get hot due to four-flute design.
Overall value rating
⭐⭐⭐⭐⭐
How To Find The Best End Mills For Aluminum

Not sure what to get?
In this section, we'll show you how to find the best end mill bits for milling aluminum.
End mills vs drill bits
While drill bits are used for drilling holes straight down, end mills are used for milling – for example using a CNC router.
To make this possible, end mills are shaped in such a way that they can cut along any axis – not just straight down, along the z-axis. You can drill some types of holes with an end mill, but you can't mill with a drill bit.
But what does this mean for milling aluminum?
Even though aluminum is one of the most machinable metals, given it's softer than most other metals, you'll want to ensure that your end mill is tough enough to make clean, consistent cuts, without going dull.
What type of end mill should I buy for aluminum?

When buying something to machine aluminum, you'll want to look for two-flute or potentially three-flute end mills.
Two-flute end mills are the preferred choice for aluminum. They offer a good balance between cutting speed and clean cuts.
If you need the most efficient end mill possible, three-flute options are also worth considering. However, remember that aluminum can heat up very quickly milled on fast settings, and can leave large chips.
Therefore, you don't want to use an end mill with too many flutes unless you need an extremely clean finish.
Depending on the type of milling you're doing, there are different types of end mills you might like to use:
Square end mills are the most common type of end mill. They're used for many types of general applications, including slotting and plunging.
Ball-nose end mills are the best type for making contoured cuts. They're a great choice if you need a smooth finish.
V-bits are generally used for engraving, or for some types of slotting.
There are lots of other types of end mills that you may want to consider, depending on the type of milling you want to do. However, square end mills are generally the best choice for most purposes.
What makes a good end mill for aluminum?
Apart from ensuring you get the right number of flutes, and the right type of end mill, there are some other factors to consider to ensure successful aluminum milling.
First, you want to ensure that you buy an end mill made of carbide, for durability. If your bit isn't made of carbide, then it'll become dull extremely quickly when milling aluminum.
Another good thing to look for to ensure durability is "high-speed steel". This is what most drill bits designed for use on metal are made from.
And finally, some end mills will have a cutting edge designed specifically to ensure smooth, efficient aluminum milling. The teeth of the bit should be able to produce small chips to avoid issues with overheating.
What are the best end mill brands?

There aren't really any individual brands that always make the best end mills.
American-made products are generally the best end mills you can buy. However, they will be expensive, and can be difficult to find online.
There's no problem with buying from a cheaper brand for most CNC users. You just need to ensure that their quality is decent.
To assess quality, have a really good look at the customer reviews for each specific drill bit. Look for people that have used the bit for a long period of time – this will give you a better idea of the true quality of the end mill.
Do I need an end mill set?
It's technically possible to buy a smaller bit and make more passes in order to achieve the same results you would with a bigger end mill.
However, there are issues with doing this. Firstly, it will take longer, because when milling aluminum, you might need to give your bit a lot of time to cool down. Secondly, it'll wear out your bit faster, forcing you to buy another one when it gets too dull.
In general, it's often a good idea to buy a set of end mills – even a small one – to avoid these sorts of issues. Just think about the type of milling you're going to be doing beforehand, to ensure that you can get a set with the right types of bit.
How much should I spend on end mills for aluminum?

There are a massive number of different end mill bits for sale right now, available at very different price points.
It might seem like it's worth going for a cheaper end mill, and just replacing it if it breaks. However, cheaper end mills often produce poor-quality cuts, which is why they're best avoided.
For a single end mill, you should be able to get a quality product for around $20.
For a proper set of quality end mills, expect to pay $50 or so. Note that it's possible to get much cheaper sets than this, but they will often be much lower-quality.
What do I need to know when milling aluminum?
To ensure effective milling of aluminum, your end mill must be sharp. Otherwise, it will struggle to cut effectively. This is why maintaining your bit as discussed above is so important.
You also need to know that there are different types of aluminum. The more "gummy" the material, the more difficult it will be to cut.
This is why we recommend starting with a slow feed rate. Some suggest to use a higher feed rate to ensure quicker chip evacuation, but when getting a feel for your material, it's worth starting out slow.
Remember, aluminum is one of the most difficult materials to mill. Always make test cuts first, and wear safety gear to protect yourself from aluminum shards.
Conclusion
This is the end of our buyer's guide.
Remember, when buying an end mill as a beginner aluminum miller, it may be tempting to go for the cheapest option you can find.
There are benefits to cheaper products. If you get the wrong one, you won't be out of pocket as much.
However, cheaper end mills can make your life very difficult if you're not used to milling aluminum.
As a beginner, you don't need to break the bank, and get a super-expensive end mill. But it's worth avoiding super-cheap Chinese products, unless they have excellent reviews.
About the author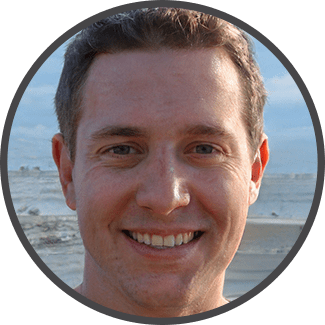 I'm Steve, and I'm the Drill Bit Guru! When I bought my first home, I realized that most odd jobs that came up I could do myself. These days, I DIY pretty much everything, especially jobs that require the use of a drill!