Time for some new bits for your CNC router? Or are you new to routing and looking for your first set?
In this buyer's guide, we've reviewed the 7 best CNC router bits for wood, including v-bits, ball-nose bits, and regular end mills.
We've also discussed some key things to consider when buying, to help you buy the best end mill for your specific needs.
Our Top Picks
BEST UP CUT
Whiteside
Up Cut Spiral Bit
BEST DOWN CUT
SpeTool
Down Cut Spiral Bit
Whiteside
Up Cut Spiral Bit
SpeTool
Down Cut Spiral Bit
Contents
Best CNC Router Bits For Wood

Time to begin our reviews.
In this part, we'll look at 7 of the best CNC router bits for wood you can buy right now.
Need a high-quality bit for drilling holes in hardwood?
This is an up cut bit, so it pulls wood chips up and out of the surface. Meaning, it's suitable for drilling straight down into wood, when drilling holes for example.
As you'd expect from Whiteside, this is a very sharp bit. It might even be a good idea to wear gloves when handling it. And due to the carbide tip, it stays sharp for its entire lifetime.
Although this bit is reasonably small, at a 1/4″ cutting diameter, it's more than capable of making more passes without overheating or becoming blunt if need be.
Overall, we can't really fault this bit for cutting wood.
Pros
Perfect for drilling holes.
Extremely sharp.
Extremely durable.
Cons
N/A – hard to fault this end mill.
Overall value rating
⭐⭐⭐⭐⭐
This is a similarly-priced option to the Whiteside bit we just looked at. Except, this is a down cut rather than an up cut bit.
As a result, the top side of your material will have a cleaner finish. However, this bit isn't as good for drilling straight down into the wood you're working with, because you'll be repeatedly drilling into wood chips already in the hole, which can cause heat buildup.
Apart from that, the two bits are very similar. They both feature a 1/4″ shank and cutting diameter, and carbide blades.
However, although this end mill is a little cheaper, it's slightly less durable. It's still a fantastic bit though, especially for beginners looking for a reasonably-priced down cut option.
Like Whiteside, SpeTool also sell this bit in a heap of different sizes, and there's also an up cut version if that's what you're looking for.
Pros
Downcut design makes for clearner bottom-material finish.
Reasonable price.
Tons of sizes available.
Cons
Could be more durable.
This is yet another 1/4″ shank bit from Whiteside, except this option is a surfacing bit.
It features three ultra-sharp carbide tips, to help surface your spoilboard or reduce the thickness of the wood you're working with.
Featuring a 1″ cutting diameter, this isn't the biggest surfacing bit you can buy. However, it definitely gets the job done, and you don't have to be afraid of making more passes, due to its durability.
If you'd like a bigger diameter, you can instead go for the 6220 surfacing bit, which comes with a 2″ cutting diameter. This will cost more than the 6210 though.
For most applications, this is probably the best surfacing bit you can buy right now. Provided your CNC is calibrated correctly, it leaves a perfectly level finish on anything from hardwood to MDF.
Pros
Very durable.
Leaves a super-level, super-smooth finish.
Decent price.
Super-sharp carbide tips.
Cons
1″ cutting diameter – could be bigger.
Overall value rating
⭐⭐⭐⭐⭐
As a beginner CNC router user, trying to buy bits individually can be a real hassle.
To get everything you need to get started, you'll have to buy a whole heap of different bits, which could end up costing a small fortune.
Instead of going down that route, it could be worth considering a set like this one, which comes with four different types of router bit.
You get some up and down cut bits, v-bits, and ball nosed bits. Meaning, you can do everything in one – including drilling holes, pocketing, engraving, and finishing.
For each type of bit included, there are ten copies in total. This can be very helpful in case you make any mistakes while learning. These bits are generally quite tough though, so you don't have to be worried about them breaking when routing. You probably won't end up needing to use all the spares.
Given what you get, and the durability of the bits, the price is pretty reasonable.
Pros
Versatile kit – can do everything in one.
Durable bits.
Reasonable price.
Plenty of spares for each bit.
Cons
You may not end up needing all the spares.
Overall value rating
⭐⭐⭐⭐⭐
If you're just looking to buy v-bits for engraving, this set is worth checking out.
Unlike the v-bits in the set we just reviewed, these bits feature a 90° rather than a 30° interior angle. This makes them a bit more versatile, as it's more in the mid-range of the typical angles used on v-bits.
There are four bits in each pack, each with a different cutting diameter, further increasing the versatility of this set.
Given the price, they work extremely well with all different types of wood, including hardwood, but aren't suitable for metal.
The only other thing we can say about these bits is they're not quite as durable as some premium alternatives. However, this is to be expected given the price.
Pros
Great price.
Versatile cutting angle.
Works great with any wood.
Cons
Durability could be a little better.
For engraving, you might want more than just a 30° or 90° v-bit, to ensure you can get the exact finish you need.
With this set, you get four engraving bits, including a 90° and 60° v-bit, a 15° detail bit, and a 20° profile bit.
Despite being a reasonably cheap set, you definitely get everything you need for engraving. Plus, these bits are extremely effective on all types of wood, including hardwood – the tips are super sharp.
The durability is great overall – the bits stay sharp, because they're made of solid carbide, rather than coated with it. However, the detail bit is a little thin at the tip, which can lead to it snapping if used at depth.
On the whole though, whether you're making signs, creating shapes, or doing other types of lettering, this set has everything you need for engraving wood.
Pros
Great value set.
Has pretty much everything you need.
Extremely sharp and effective on wood.
Made of solid carbide.
Cons
Detail bit tip could be stronger.
Overall value rating
⭐⭐⭐⭐⭐
This is a larger ball-nose end mill, with a cutting diameter of between 3/16″ – 1/2″. We've looked at the 1/4″ version here.
The size and shape of the tip makes it perfect for creating contoured finishes, or routing material that already has a slope.
As we mentioned above, you can get this bit with nearly any cutting diameter, and there are tons of available shank diameters too, further increasing its versatility.
Like the bit we just looked at, this is a solid carbide option, meaning it won't become blunt over time. It comes extremely sharp out of the box, making it fantastic for cutting wood.
However, this bit can snap under extreme conditions. Although it won't wear down, it can break completely on occasion if used at high feed rates.
Pros
Tons of diameters available.
Made of solid carbide.
Nice and sharp.
Cons
Can snap if used at extreme feed rates.
How To Pick The Best CNC Router Bits For Wood

There are tons of CNC router bits on the market right now. There are so many in fact, that it was be difficult to know what to get.
In this section, we'll discuss some key things to consider when picking CNC router bits when working with wood.
What's the difference between a drill bit and a CNC router bit?
On the surface, drill bits and CNC router bits look pretty similar.
They normally have a similar sort of size and shape, and a similar flute design.
However, looking further, you might begin to notice that there are actually lots of different types of CNC router bits, each designed for different purposes.
For example, there are ball-nose CNC router bits, which are often used for cutting wood and plastics. They feature a rounded tip, which isn't often seen on a regular drill bit.
This is the main difference between the two. Some router bits will have a completely different shape to any drill bit.
Also, some router bits also come with a down cut spiral, to improve the quality of the finish on the wood. Drill bits don't generally have this feature.
What makes a good CNC router bit for engraving wood?

Typically, you will want to use two-flute bits when working with wood. They're used for most pocketing work.
Two-flute bits remove more material and leave a smoother finish. Anything higher (three-flute and above) is designed to be used with metal.
Sometimes, round over bits or v-bits are used for decorative work, as they can be extremely precise, and leave a super-smooth finish.
Also, the round-nosed bits we mentioned earlier are great for finishing off your project, especially the lower diameter options.
For beginners, it's often recommended to buy a set of CNC router bits, so you can get used to all the different types, and find out what types of bit you prefer to use in different situations.
CNC router bit terminology
There is a lot of jargon you'll notice when shopping for router bits.
If you've been routing for a long time, you'll probably understand most of the terminology used.
However, there are some terms that are very important to understand.
Mortising bits are designed to be used for precise mortising cuts on thin materials. They feature an up-cut design, resulting in a cleaner finish.
Chip load refers to the size of the individual wood chips generated by your router bit. Bigger chips mean less refined cutting. However, the smaller the chips, the more friction the bit will generate, which can cause heat buildup.
A flute refers to the spiral with which the drill bit removes wood chips out of the hole being drilled. Each spiral starts at a cutting edge on the bit, so the number of flutes also refers to the number of cutting edges. Therefore, the more flutes, the stronger the tool, often resulting in a smoother finish. However, fewer flutes means that a slower feed rate is required, to ensure that the chips can be safely ejected from the bit.
Up-cut bits are designed to remove material – the spiral goes upwards, pulling chips out of the hole. They're suitable for drilling straight down into the wood.
Down-cut bits will do the opposite – pushing wood chips back down, because they spiral downwards. They're used when it's important to have a quality finish on the bottom surface of the wood. Normally, they're used with thinner materials where there are fewer wood chips to remove.
Surfacing bits have a very different shape to most other router bits. They have a flat contact surface, often with horizontal tips that cut almost parallel to the surface. They're used to surface edges, such as your spoilboard.
Some bits are technically end mills, not drill bits. An end mill is essentially a type of bit that can cut in any direction – not just straight down. They also leave a smoother finish than a pure router bit. Of course, this is very useful to have when using a CNC router.
What size bit should I use?

The first thing to consider is the length of the bit. Think about if the body will have enough length to make the cuts you need, dependent on how thick your material is.
You also need to think about bit diameter. Are you looking to perform ultra-efficient pocketing, or are you trying to leave a super-precise finish?
Remember, the smaller your bit, the longer your machining times, because the bit has more ground to cover. Also, smaller bits will produce smaller chips, potentially resulting in more heat being generated as you cut and premature wear of the bit. However, you will be able to make more precise cuts with a smaller bit diameter.
It's important to note that the diameter of the shank does not necessarily match the diameter that the bit will cut. It's entirely possible that the cutting diameter will be smaller or larger than the shank diameter, depending on the shape of the bit.
How to find a durable CNC router bit
The most important factor in determining how long a drill bit will last is how it's used. For example, avoiding using down cut bits for drilling holes, because this can lead to massive amounts of heat.
However, even wood can cause poor-quality router bits to snap, so it's important to be careful when considering what to buy.
To find a durable router bit:
Look at the tip of the bit. Carbide, and especially tungsten carbide, is what you want to see. This material is stronger than steel, and when applied correctly, makes for a very long-lasting tip.
Try to find a bit that's actually made of steel. While carbide is great for the tip, generally steel makes for the best shaft and body material.
Linked to the above – rust resistance is also important, especially if you live in a humid environment. It can be hard to tell ahead of time just how rust-resistant a drill bit is, but customer reviews are a great place to start.
What do the best CNC router bits cost?
You can spend up to $40-$50 on a single CNC router bit.
However, although doing so will likely help you find the best quality bits, it's not a good idea if you're new to CNC routing.
As a beginner, it's unlikely that you'll know exactly what bits you need for the work you're doing. Therefore, don't be afraid to go for slightly cheaper bits immediately, or a smaller set of bits, while you learn the ropes.
It's still perfectly possible to find good router bits for much less than $40.
Can I use my router bits on materials other than wood?

In most cases, yes you can. This may wear the bit out a bit quicker though.
Some CNC router bits are advertised as being suitable for materials like wood, and plastic, but not metals such as aluminum.
If you are also going to be routing metal, it's a good idea to double-check the toughness of the drill bit before buying.
What bits will work with my collet?
To use a specific drill bit, you will have to have a collet that works with the shank size of that bit.
The thing to look at is the shank diameter. Different collets might take a 1/2″, 1/4″, or 1/8″ shank diameter.
If you want to buy a specific bit but don't have the right size collet available for it, you'll have to buy a collet to go with it as well.
When shopping for collets, ensure that the one you buy is compatible with your CNC router. Some types of collets only work with specific brands.
How to fit your bit in the collet
Once you've got the right bit and the right collet, you'll have to attach the two.
Double-check that your shank and your collet are the same size. If they're not, this could lead to you breaking your collet, or poor-quality routing.
Open the collet and loosen the nut.
Verify that your collet and bit are completely free of dirt, grime, and grease. Wipe them clean if necessary.
Push the router bit into the collet until it reaches the bottom. You may want to insert it at a slight angle if it won't otherwise reach.
Pull back the router bit by the amount recommended by the manufacturer – normally 1/4 to 1/8 of an inch. This gives the bit some room to come down as you drill, which will happen naturally.
Tighten the collet and check that the bit is set correctly.
Of course, it's always a good idea to check the collet instructions. Some collets may not require you to push the bit all the way to the bottom as in step four, for example.
Conclusion
You've reached the end of this buyer's guide.
Remember, as a beginner, you don't necessarily need to buy CNC bit that you'll use for the rest of your life. You just need to learn what types of bit you like to use for the routing you're doing, and how to get the most out of your CNC router.
Still not sure which bits are best for you? Drop a commend below and we'll get back to you ASAP.
About the author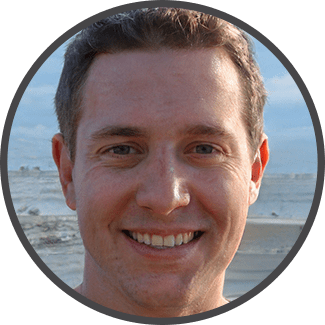 I'm Steve, and I'm the Drill Bit Guru! When I bought my first home, I realized that most odd jobs that came up I could do myself. These days, I DIY pretty much everything, especially jobs that require the use of a drill!